Warehouse Mangement System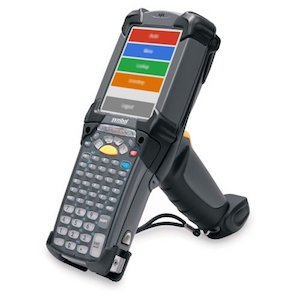 Inventory management with web-enabled handheld scanners integrates with Arkay's primary production managemen system.
Footprints is awesome with 4D and web development. Their rewrite of our warehouse management system has greatly improved our speed and accuracy with materials management. Users now love the simplicity and function of the web interface on the Symbol scanners. The connections they redesigned to our legacy 4D system have been flawless, greatly reducing the number of transactions. It's rare these days to find a group that you can completely trust to get the job done, and done right. Footprints rocks!

Mel Bohince, IT
Arkay Packaging had purchased another vendor's inventory management system, but found it quite difficult to integrate with their existing 4D-based ERP system.
Footprints helped Arkay revisit the specific needs they had with respect to managing the inventory of materials used for their packaging production lines, and designed a streamlined web interface to be used with handheld, Wifi-connected Symbol scanners.
Inspired to Solve a Similar Problem?
Footprints is here to help you take the next step.
Contact us and a member of our experienced team will get in touch with you!